What is a domain?
A domain is the name of your website. It is the main part of its URL address. It consists of two elements: the name itself and the second part which can demonstrate the type of an organization (like .com, .co, .biz, .net, etc) or country (like .in for India, .uk for the United Kingdom, .us for the United States, etc).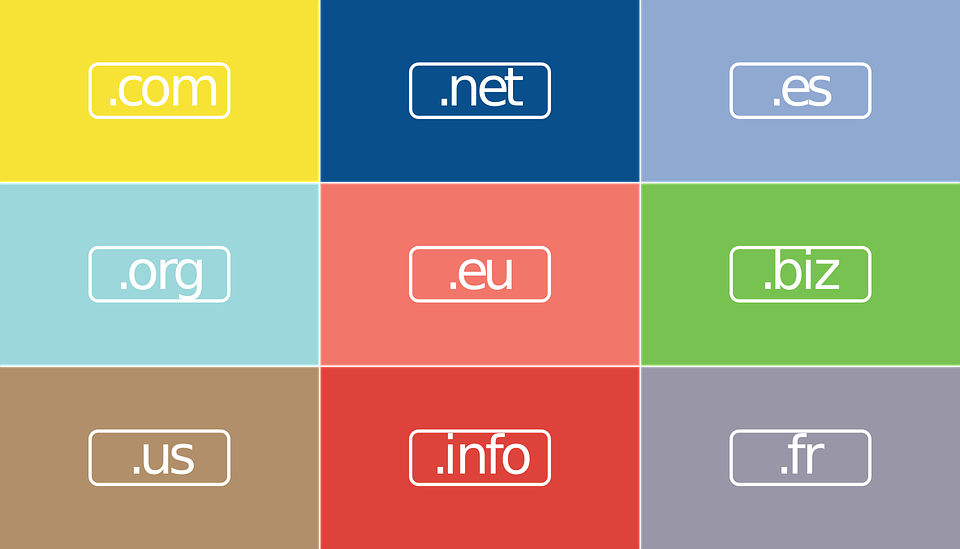 Nowadays you can even choose such exotic domain names as .surf or .rocks, but we personally recommend choosing the .com domain. It is most common for online stores, trusted and reputable. Our solid experience shows that the best business results are demonstrated by short and keyword-rich names with .com domains.
The name of your store must show at once what your store sells. It should be easy to remember, so you don't need extremely long, crackjaw and senseless names.
When you're creating your store domain, consider the following things:
Your domain must be good for SEO. That means including keywords.
The name of your store must show at once what your store sells.
It should be easy to remember, so you don't need extremely long, crackjaw and senseless names.
It must inspire confidence and look reputable. Avoid silly, random, scary or cheating names.
To choose a domain name, go to a domain generator website. They are usually free.
We recommend the Namemesh generator: it lets you evaluate the appeal of any domain name by several parameters at once and has lots of useful options. It works the following way: you enter 2-3 keywords separated by space into the search bar and press the 'Generate' button.
You will see all the possible combinations of these words: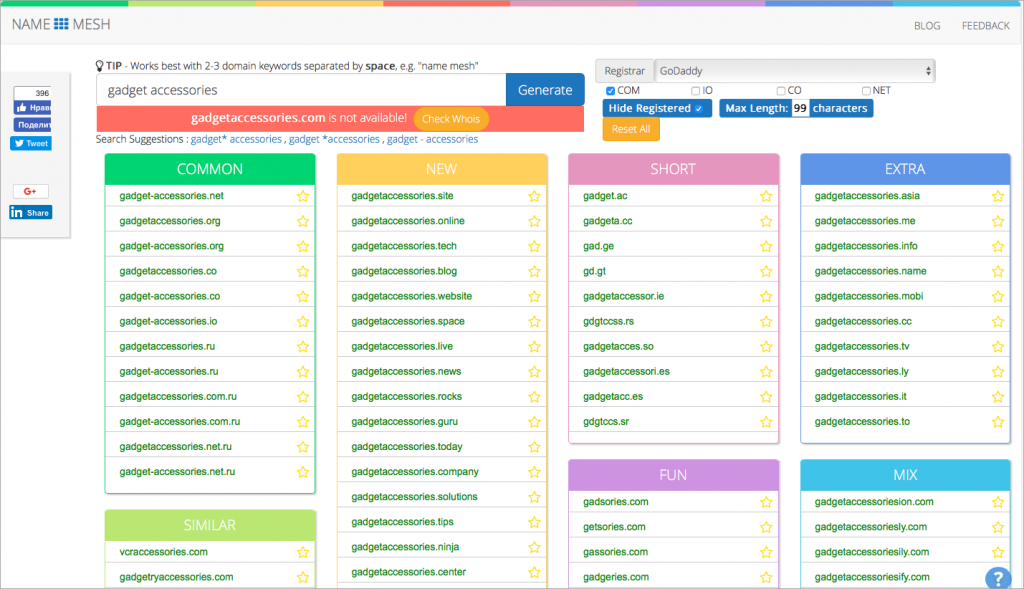 Read more about domain names in our blog.
How to buy a domain?
You can purchase domains on many sites. There are also free domain names, but they are not so good-looking – they are usually long and hard to remember.
To purchase the chosen domain, you need to go to a registrar site, create an account, provide the necessary details and pay for the purchase. Here are some domain registrars:
NameCheap
Godaddy
Bluehost
Iwantmyname
101Domain
We recommend NameCheap. This registrar is user-friendly, takes special care of security and supports a variety of open-source projects.
 Selecting and buy Hosting
What is hosting?
A web host is a big computer or server that stores websites. It keeps all the files and other content of your web site. Some giant companies manage their own web servers. Smaller businesses usually simply rent their servers from a hosting provider. It is greatly cheaper and easier.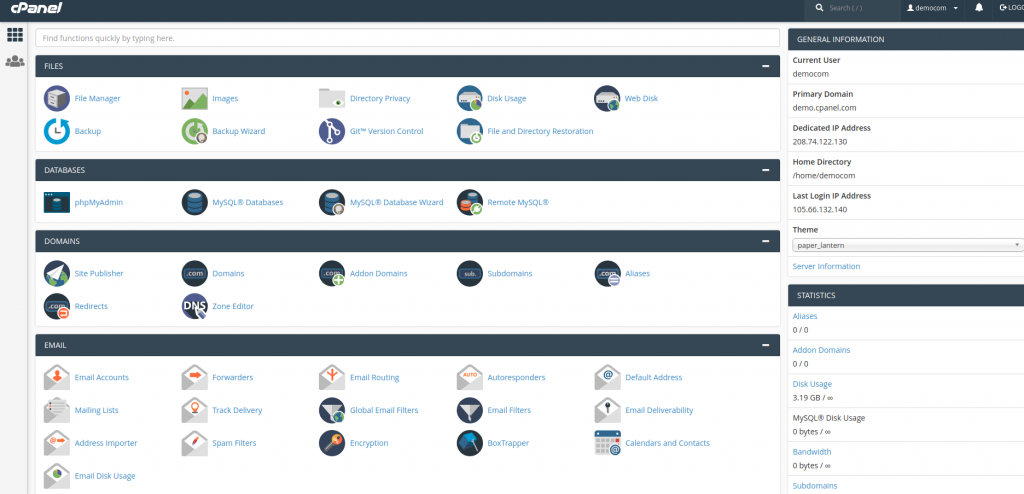 How to buy hosting?
To buy hosting, you need to go to the site of the hosting provider you have chosen and select a plan that suits you best. They may differ in provided disk space, a number of supported websites and email addresses, etc. You will have to pay fees monthly or yearly depending on a hosting provider.
Delegate your domain name to your hosting
When you register a domain name to use with a hosting account – either with us or elsewhere – or switch to our hosting services, your domain name needs to be "pointed" to that account. This is known as delegation and is quite simple to do.
You need to change the Name Servers of your domain name to point your domain to your hosting server.
Essentially, a name server is a little like a telephone book that translates a domain name into a set of numbers. The translated numbers point to the hosting service. The hosting service looks at the domain name the request is for and returns the right files or pages from the right account to the person requesting them – such as someone visiting your website.
… You Are Just One Store Away